Top 10 Clit-Sucking Vibrators That Maaay Just Change Your Life
Research indicates that a remarkable 75% of those with a vulva require clitoral stimulation to reach orgasm, and sex toys have been specifically engineered to deliver this. The clit-sucking vibrators emulate oral sex and are designed specifically for stimulating the clitoris, using either vibration or suction. With the various options available, it can be difficult to make the best choice; fortunately, our experts are here to help you find the perfect suction toy for your needs.
Our top picks for clit-sucking vibrators in 2023:
best clit-sucking toy for beginners
PROS
+ air pressure waves provide gentle stimulation
CONS
- some reviewers wish it was more powerful
For those just starting with suction-style vibes, the Bita offers 10 speeds and an ergonomic handle for easy use. It isn't the strongest suction power but is well-suited for novice users and waterproof for baths.
Glowing Review:
My wife is seriously considering disposing of it, citing potential problems our marriage may encounter due to her intense attachment - this after only a 120-second trial! Impressive.
best remote controlled clit-sucking toy
PROS
+ internal arm allows for hands-free use
CONS
- some find the insertable section a lil too girthy
This two-in-one clitoral sucking vibrator, popularized by TikTok, is remote-controlled and offers 10 suction modes and 10 vibrating patterns. Its internal attachment can be flexibly positioned to customize your experience.
Glowing Review:
When I used it, the results were remarkable. Delivery was rapid--arriving twice in less than 30 minutes. I heard no complaints regarding the product - a truly remarkable experience.
best clit-sucking toy for rumbly vibes
Pros:
+ COMPACT AND VERY TRAVEL-FRIENDLY
Cons:
- NOT EVERYONE ENJOYS THE TONGUE FEATURE
This upgraded version of the Scioness -- which has been one of Adorime's top-selling vibrators -- is worth the cost. Featuring a soft silicone exterior and rapid yet mild clitoral stimulation, this massager is guaranteed to be a hit with your vulva.
Glowing Review:
I've had the product for several weeks and find it so enjoyable that it's hard to resist using it daily. I have never experienced such an intense climax so easily, over and over and over. Ladies, don't hesitate - you won't regret your purchase!
best budget clit-sucking toy
PROS:
+ intuitive and super easy to use
CONS:
- runs on batteries
If you're looking for big results without spending big money, then this is the vibe for you. Although it's battery-operated and only splashproof rather than fully waterproof, this starter toy (which has six intensity levels) lets you experience the sensation of clitoral suction for a mere $31.
Glowing Review:
In my first two hours of owning this product, I experienced a level of pleasure that surpassed anything I had previously encountered. Research suggests that regular masturbation can lead to a longer lifespan and with this product, I feel like I'm living forever.
best clit-sucking rose toy
PROS:
+ lets you lock the intensity at your preferred setting
CONS:
- some find the higher suction levels too intense
This rose-bud shaped Adorime clit-sucking toy is outfitted with squeeze sensors on the side, which enable you to adjust the intensity and pulse pattern of the air pulsation with a simple squeeze. It comes with three interchangeable mouths, providing you with the option to select the one that best suits your anatomy.
Glowing Review:
This was not my first experience with a clitoral suction-based toy, however, I was captivated by its unique appearance and sensations. I particularly enjoyed the side-mounted sensors and the mouth shape, which felt extraordinarily pleasant.
 most powerful clit-sucking toy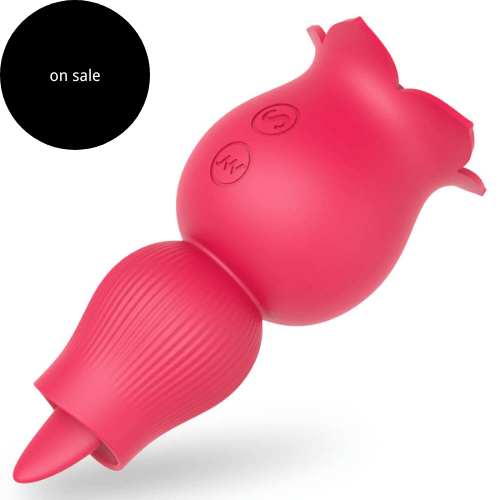 PROS:
+ provides 4 hours of runtime on a single charge
CONS:
- can take some time to find the right position
The iconic Holly Rose boasts a slim, waterproof design and a range of intensity levels, allowing users to find the ideal setting and reach bliss quickly.
Glowing Review:
My wife received this as a gift, and after her first session, it returned $20 worth of value. For every "Big O," that's an impressive $1 of value. Believe it or not, she had to be persuaded to take a break!
most compact clit-sucking toy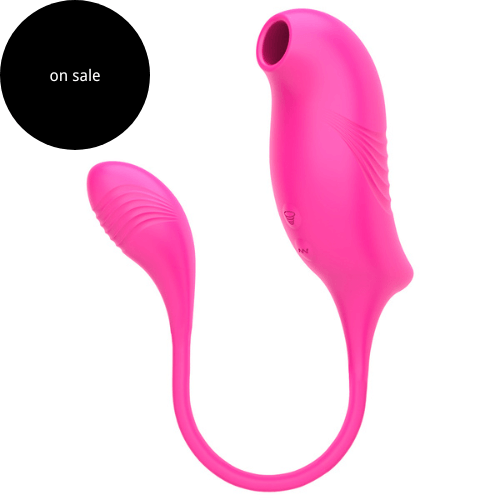 PROS:
+ fits perfectly in your palm
CONS:
- some claim the suction is too tame
This petite powerhouse from Adorime has garnered more than 2,000 five-star reviews, showcasing its impressive strength. Waterproof and rechargeable, it has five intensity settings and is remarkably quiet.
Glowing Review:
I was pleasantly surprised by its captivating nature, as I had difficulty setting it aside once I began. This unique product is one of the few available on the web that can truly make a difference in one's life.
best clit-sucking toy for travel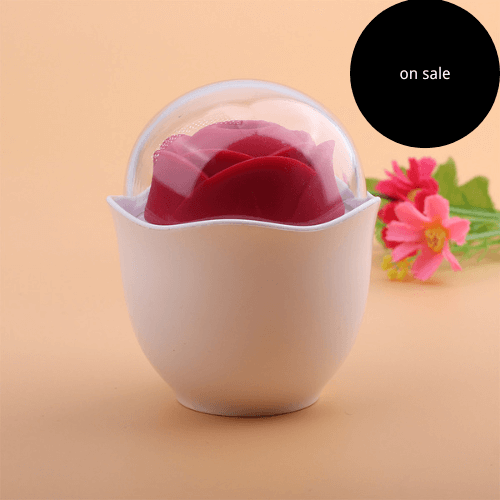 PROS:
+ comes with a sleek travel cover
CONS:
- there's not much in the way of extra features
Nectar is the perfect travel-size clitoral suction device you've imagined. This toy relies on no-contact stimulation and gentle pressure waves to achieve intense arousal, delivering highly effective results.
Glowing Review:
If Nectar were in a beauty pageant, it would be well-deserving of the crown. Not only does it provide me with immense pleasure, but it's portability and sophisticated appearance make it a winning choice.
best dual-action clit-sucking toy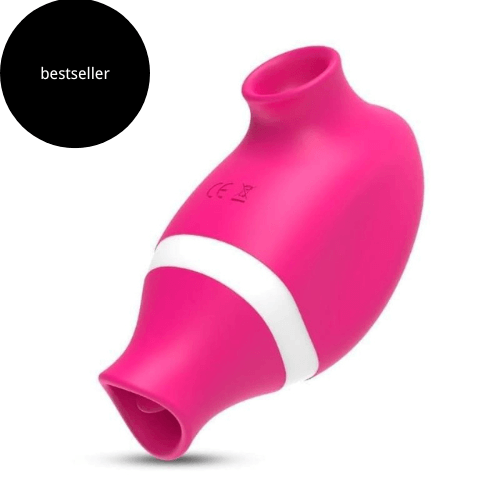 PROS:
+ great for hands-free solo or couple play
CONS:
- can be tricky for beginners to use
This dual-action sonic massager has been one of the most popular sex toys of 2021. It comes with an internal attachment that allows for flexible, independent control and suction and is also waterproof for added convenience. This toy provides an irresistible combination of vaginal and clitoral pleasure.
Glowing Review:
This is an extraordinary product, even running at its lowest setting. It offers sensations that one may not expect of a toy, and I am confident I have discovered the ultimate item. Don't dally - purchase this immediately!
most unique clit-sucking toy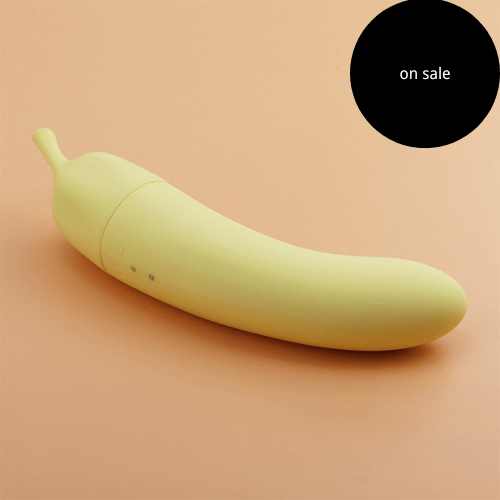 PROS:
+ discreet enough to leave out on your dresser
CONS:
- some found the funnel too shallow and narrow
The Banana Vibe offers 10 vibration settings, 10 suction settings, and full water resistance, in an irresistibly charming design.
Glowing Review:
This toy is an excellent choice due to its comprehensive range of features and settings. I highly recommend it.
How to choose the best clit-sucking vibrator
Certified sexologist Gigi Engle explains that clitoral-sucking toys are distinct from traditional vibrators, as they employ suction and air pressure around the clitoris as opposed to direct stimulation.
Consider the material
When it comes to vibrators, materials are essential for a successful, irritation-free experience. Avoid toys made with PVC as they are porous and cannot be fully sanitized, plus may contain hazardous phthalates.
Find the right weight
Generally, a heavier counterweight translates to strong vibrations. Not all powerful motors guarantee an outstanding experience with a toy, however. Balance matters too; the vibration should be focused on the contact area and not the handle, which can tire out the arm quickly. In some cases, a lighter toy may be the better option if mobility is desired.
Check out the bonus features
All quality clit-sucking vibrators boast several advantageous attributes, such as waterproofing for use in the bath or shower, USB recharging capabilities, and several vibration settings to provide a range of sensations. While not essential, these features can add to the value of the product. Ultimately, it's up to the consumer to decide which functions are most important.
How we chose our best clit-sucking vibrators
We understand that pleasure is diverse and that what can give intense pleasure to one may not be enough for another. Therefore, we have gathered a selection of highly-rated clitoral stimulators, ranging from gentle and well-suited for beginners, to vibrators that pack major power perfect for experienced users.