Something You Need To Know About Male Adult Toys
Male sex toys don't get the same shout-outs that women's vibrators do, but they shouldn't be relegated to a "kinky" corner either. Even if a penis-owning person could get off sans sex toys, they can sure add some pleasurable spice to the bedroom. So don't limit yourself – explore the world of penis play!
1. Enjoy the Advantages of Male Self-Pleasure
1)Releasing hormones when you ejaculate can reduce depressive feelings. These endorphins act like natural medications, raising your mood and reducing stress levels.

2) Research suggests that regular ejaculation may help minimize the amount of toxins which can potentially cause prostate cancer. While it is not a definitive solution, ejaculation may aid in cancer prevention.

3) Masturbation may help alleviate ED caused by psychological sources, such as insecurity, worry, and tension.
Masturbation frequency is a personal decision, although caution should be exercised. Excessive masturbation can lead to burst blood vessels or even necessitate medical intervention, so establishing a balanced routine is advised.
2. To Enhance Your Masturbation Techniques – Don't Be Afraid of Toys!
Not all orgasms are the same. It's possible to expand the horizons of self-pleasure by trying out different tips and tricks. Discover new methods to maximize your masturbation sessions. Male sex toys provide a great opportunity to take your sex life to the next level, providing unprecedented pleasure.
These masturbation toys provide a realistic experience, giving users the opportunity to simulate any kind of sexual activity, such as:

Anal sex: Crave the thrill of that booty call? Get your hands on a top-notch toy for the sensation of a curvy backdoor, with grip and plenty of warmth!

Oral sex: Oral toys are a great way to replicate the sensation of deepthroating, enabling users to experience heightened pleasure and excitement.

Vaginal sex: Picture yourself having wild, pleasurable romps whenever the mood strikes – thanks to a portable pocket pussy made just for men.

Double penetration: Cravin' the sensation of a completely filled butt while plungin' your huge member into a tight pleasure device? Our top-notch anal sex toys provide the perfect combo!

Experience an orb-blowing time with sex toys for men! Like a hand job "in a bottle", these tantalizing toys will take your masturbation game to a whole 'another level. Got a favorite fetish? From fisting fun to gangbang galore to role-playing threesomes, get ready for a new-found pleasure with one of these top-notch toys!
Penis rings, particularly those made of stretchy materials, are an ideal choice for those new to using them. They help to enhance erections, allowing for longer-lasting intercourse. Vibrating models provide both partners with a stimulating sensation during intercourse. Explore our selection of Cock Rings.
Take love to the next level with Adorime's Couple Vibrator! This innovative penis ring offers him stimulating vibrations, while her sensitive parts are electrified by two powerful massage points. Push the boundaries of your relationship and enjoy dynamic pleasure for both of you!

U-shaped Opening – Easily wear & comfortably stretch at base of penis & testicles. Inside ring has non-slip lines, enhancing sensation & maximizing pleasure. 9 Vibration Modes – Offer multiple sexual pleasures. Ring surrounds penis, 2 spots stimulate clitoris. Sleek, waterproof & easy to clean. Remote Control – Up to 10 meters! Give to partner for sudden stimulation.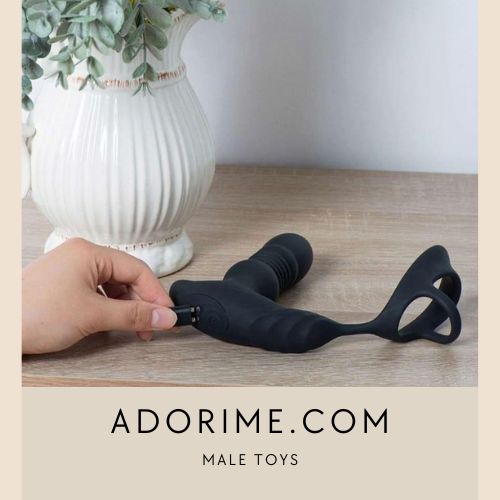 We're talking maximum pleasure with minimal effort: it's the perfect partner for your naughty needs! Enjoy the teasing thrill of dual vibration and thrusting for a totally unique experience, plus get extra bang for your buck with the added cock ring. So why wait? Get this App & Remote Control Thrusting Anal Vibrator Prostate Massager with Cock Ring.
Adorime's selection of oral sex toys offers BJ aficionados a feeling they previously only fantasized about. Blow job simulators attempt to imitate the particular sensation of oral stimulation, featuring openings shaped like lips and sucking components for a realistic experience. For those hoping for the most lifelike feel, a simulator with a realistic mouth is an excellent choice.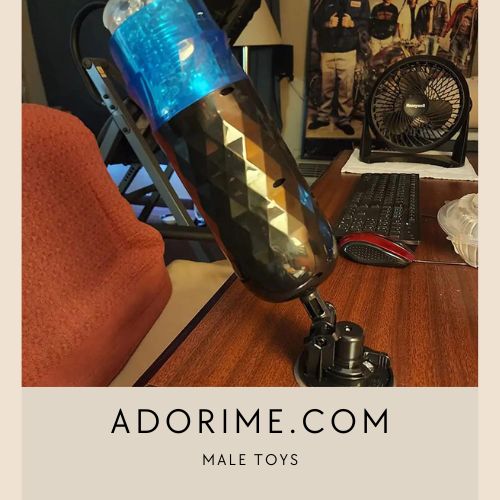 The THRUST PRO GIGI is ready to give you an out-of-this-world experience – This pocket pussy is complete with 7 thrusting & rotating modes, warm silicone, and lifelike sensations. Your pleasure is taken care of, so you can just sit back and let your imagination run wild! It's time to get your hands-free satisfaction, like a pro.

One-click Orgasm Function with Erotic Sounds – Explore the THRUST PRO GIGI and its 7 thrilling thrusting and rotating modes—all hands-free! Enjoy the lube-enhanced smoothness of the one-click burst button, and get ready for your hormones to go wild with the sensual moaning of the accompanying earphones. Get ready for an unforgettable orgasmic blast!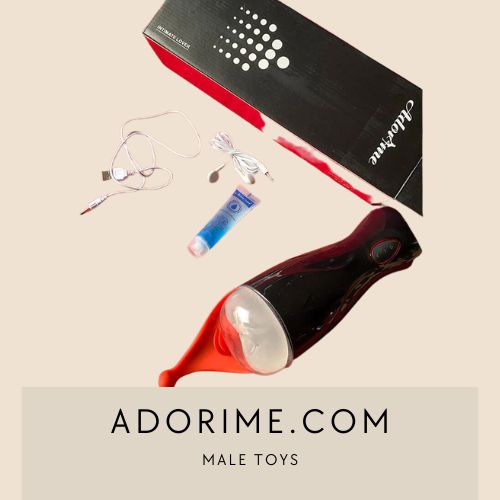 Treat yourself to a dual-pleasure adventure with the Deep Throat Sucking Dual Male Masturbator Cup! Powered by a strong motor, this automatic masturbator pleasure device features 4 oral-sucking and 10 balls teasing modes that stimulate you both internally and externally, delivering an explosive sensation that will take you to new heights! So take the plunge, and get ready for the ride of a lifetime!

Balls, Anal, and Penis Triple Pleasure – The masturbation cup is designed to maximize your sexual pleasure. The massage bean on the top is against your anus, the silicone tongue underneath massages the balls, and the vagina and penis twitch crazily. This is the must-try sex for every man!
Male vibrators come in many forms, including vibrating cock rings, and you'll find that most of them cover the head, the shaft, or both. No matter which types you choose, you'll enjoy vibrations that will please your member, enhancing masturbation, foreplay, and sex. Adorime offers you many options!
Automatic Male Masturbator Penis Training Vibrator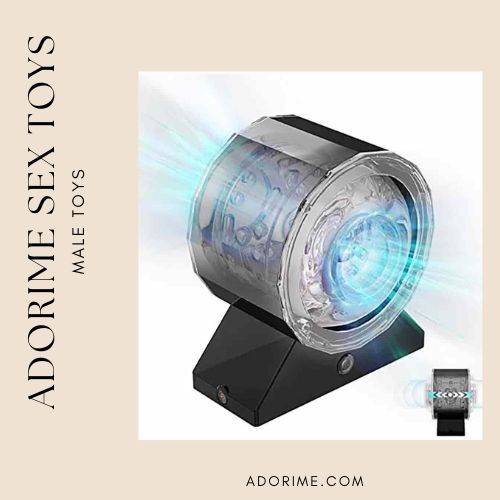 Open design accommodates most penis sizes and offers single, double, or multiplayer play. Use super soft TPE material, that mimics real skin. Small bumps replicate a woman's vagina. And has two motors and 7 vibration/stretching modes, all with one-button control.
Adorime offers various penis extension sleeves and extenders. Sporting a penis sleeve extender lets you have a longer, girth, or different-shaped package. This makes them great for role play or fantasy scenarios.
Get big and proud with this Black Realistic Penis Extension Vibrating Cock Sleeve! Enjoy a boost of over 2 inches, feeling like a real-life king with this lifelike shape, veins and glans. You and your partner can shake things up with 5 remote-controlled, hands-free vibrating modes. Plus, use the penis ring to extend your reign even longer!
For penis-owning folks, the prostate is sometimes glorified as the "male G-spot", which can bring strong orgasmic experiences. Opt for a vibrating P-spot massager or a hands-free stimulating anal plug to hit your P-spot easily. Our prostrate vibrators, plugs, and dildos enable you to reach peak pleasure. Refer to our guide to discover more about how to stimulate the prostate.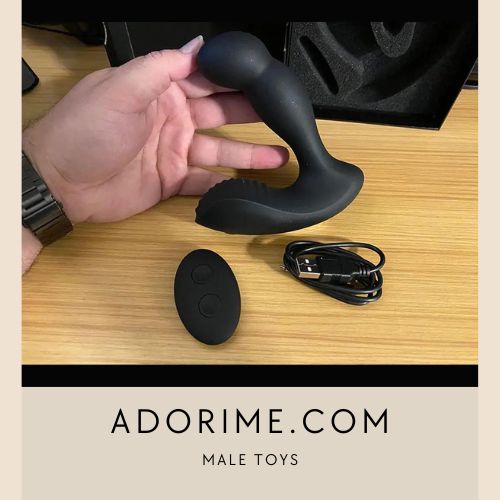 Don't just settle for a boring massage; experience the full 'moos' with the Wiggle-Jiggle Prostate Massager! This special male-centric stimulator is designed to hit the spot with rotating circles and an ergonomic curve for a comfortable and full experience. Perfect for beginners and experts alike, you'll be ready to get your moooove on!
Our anatomically crafted pocket pussies offer textured interiors with replicas of vulva openings, granting unparalleled solo experiences that showcase high realism. Choose a pocket pussy designed after beloved adult stars, and you can enjoy an extraordinary real-life experience. Check out our variety of lifelike vaginas for more varieties.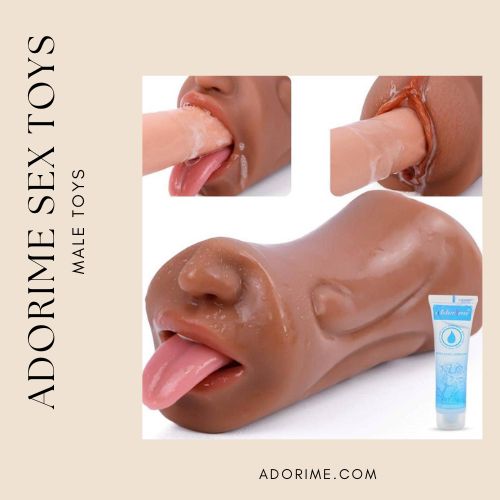 Push your perceptions of pleasure with Maria, a pocket-sized double-sided stroker for maximal satisfaction. This pussy toy provides varied sensations and intensities, complete with inner ridges for a lifelike experience. Pick your pleasure - vaginal or oral - and let Maria do the rest!
Made from soft, medical TPR and designed with realistic tooth-textured TPE material, this fake pussy gives you maximum pleasure as you as you explore its stimulating sensations. Dare to discover the ultimate personal pleasure!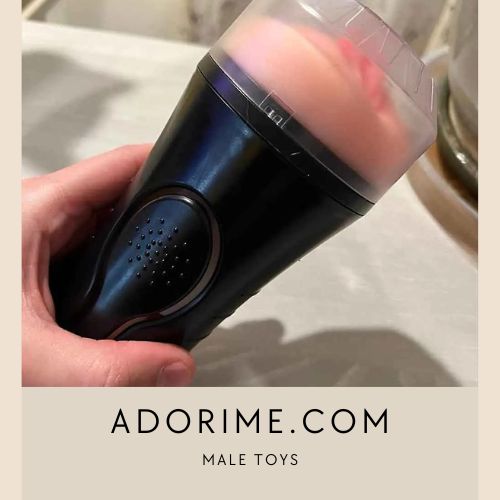 Removable bullet vibrator enhances stimulation. 3D texture, ribbed tunnels provide real feel. Squeezable case for pressure control. High-quality TPE sleeve for repeated use. 7.5" insertable depth. Fits one-handed grip and provides more perfect sexual pleasure than similar products!
The realistic 3D texture of the tight-fitting vagina and ribbed tunnels deliver intense stimulation to the penis, intensifying the experience. Additionally, the squeezable outer case allows users to customize the level of tightness.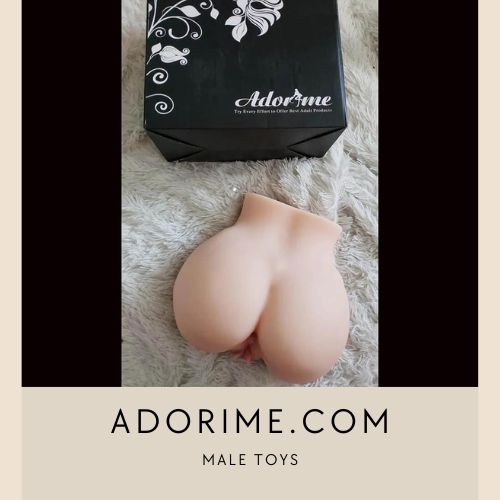 Meet Alana, a full-scale vagina and ass masturbator with a luscious rounded rear. Plunge inside her tight little ass or plump pussy lips – her two distinct ribbed canals offer twice the stimulation and twice the excitement.
Get creative with your lady playground as you explore and enjoy her. Stroke her soft skin, squeeze her yielding flesh, spank her ass and then slip inside for the main event.
Ensure you fully lubricate your little hunk of heaven before you plunge inside, for a deliciously slick experience.


The sexy thick labia, surrounding skin texture, soft and deep vagina wrapped with ribbed granules, every detail brings you a more realistic sex experience. Every push in the 3D textured tunnel results in a marvelous anal sexual experience.
Adorime is a brand of quality sex toys. All of our products are made with body-safe materials and delivered discreetly to your front door. We've got the largest collection of toys modeled after your favorite porn star's vagina. Let an Adorime sex toy open a new avenue of male masturbation.